---
|| • ||
---
From The New York Times
Top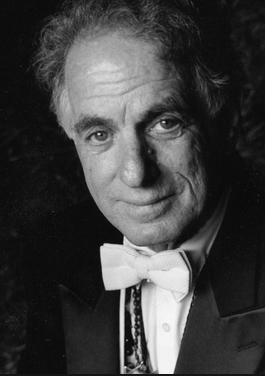 January 24, 2018
---
Visa Troubles Aside, Jazz Flows Freely at a Cuban Festival
By Lauren Du Graf
HAVANA — "Being here is like heaven," the composer and musician David Amram said after watching the singer Daymé Arocena light up the crowd at the Casa de la Cultura here on Friday. "Like getting a second chance at life, and most people don't even get a first chance."
Mr. Amram, who first visited Cuba in 1977, returned last week for the 33rd International Jazz Plaza Festival, a six-day event that drew Cuban jazz veterans like Chucho Valdés and the Orquesta Aragón, as well as rising stars like Ms. Arocena and Yissy García. Despite tightened restrictions on travel to Cuba from the United States, the festival relied heavily on American performers, including Joe Lovano, whose first trip to Cuba was in 1986, and Randy Weston and Dee Dee Bridgewater, who were visiting for the first time.
However this year's event took place under a cloud of renewed uncertainty for many Cuban musicians. Since the Trump administration's withdrawal of diplomats from Havana in September, the United States Embassy here has stopped processing visa applications from Cubans, who have taken to traveling to a third country to apply for visas to the States.
But visiting musicians like Mr. Amram and Ms. Bridgewater spoke of their role as cultural ambassadors who could touch hearts in spite of political borders. "My being here is my way of saying, yes, Cuba, yes, you all amazing musicians, I stand with you," Ms. Bridgewater said at a news conference, raising her fist in solidarity. "I am your sister in music and that is all I care about."
---
From Texas Public Radio
Top
May 10, 2018
---
David Amram Meets Bongo Joe
By James Baker
When HemisFair '68 opened its gates on April 6, 1968, scores of dignitaries, world leaders, and A-list entertainers passed through San Antonio over the next six months. Not all were invited as performers. Percussionist George Coleman came, not as a participant in the fair, but as a street performer, a busker. He was interesting, an entertainer, and eventually a downtown fixture who came to be known by the nickname, Bongo Joe.
Arriving as an accredited participant was the composer/musician David Amram. He had been invited to compose a musical score for a film by Francis Thompson. Called U.S., the movie was made to be viewed as a feature presentation at the U.S. Pavilion. David Amram describes how he came to be part of the project:
"When he (Francis Thompson) asked me to do the film, and I saw the script by W.H. Auden, the great poet, I just said, boy, I know I've gotta do it. He was like a real serious guy who saw film making as an art, and he said 'It's going to be shown – I don't know if you've ever heard of it – in San Antonio.' I said, you mean San Antonio, Texas? He said yes. I said oh, my Heavens, I've been there for years, off and on. It's one of the greatest cities I've ever been to in my life. I'd love to do it just to be there."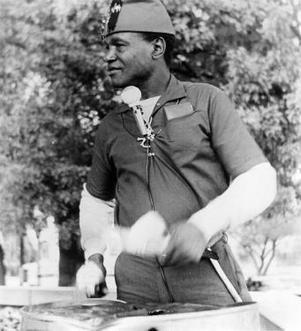 Amram already had an impressive resume. He had been chosen by Leonard Bernstein as the New York Philharmonic's first composer-in-residence. He was also known in jazz and folk music circles as one who didn't recognize the arbitrary construction of walls between the varied genres of music. He moved within the circle of writer Jack Kerouac, collaborated with Alan Ginsberg, Dizzy Gillespie, and Joseph Papp. Forget about uniformity. It was all about creativity.
Amram had early successes as a film composer, but had little interest in committing his life to Hollywood. He needed musical collaboration to feed his soul, and he has found it over the decades with the likes of Willie Nelson, Pete Seeger, and Paquito d'Rivera. It's easy to understand that David became restless in those early days of April, 1968, and why he jumped at the opportunity to meet street musician Bongo Joe.
"They knew I had written the score for this film and they read my bio and said oh you were the first composer-in-residence at the Philharmonic, and you played with Dizzy Gillespie and did all these things . . . there's a guy here, he was a great traveling musician and he finally settled down here in San Antonio. I said, oh, what's his name? They said, they call him Bongo Joe. I said, I'd love to meet him. It's easy. Just come out on the street here tonight, around 8 or 8:30, and he'll be there holding court and playing."
Soon, Amram found himself face-to-face with Bongo Joe, being grilled by the street percussionist.
"So I come out and there's this guy, he was playing all these different instruments. I said, wow, this guy was fantastic! So I went up to him . . . I had my carrier and my French horn which I always carried with me back then. He said, aw, you're a musician. What do you play? Do you play with anybody? I said, I'm here doing the score for this film and he said, oh, so you're a composer? Do you play too? I said sure. He said, what's that thing around your neck? And it was my ocarina, so he said, well let me hear that. So I played 'beddle, bee, beep, beep' and he said all right man, just play some blues."
Fifty years after that first encounter with Bongo Joe, who passed away in 1999, David Amram still speaks with clarity and admiration about his encounters with Bongo Joe.
"Every night after I was done with my duties as the composer for the film, I went to see and hang out with Bongo Joe. It was amazing!"
---
From PATCH - The Lymes, CT
Top
July 12, 2018
---
David Amram: Farm Aid Friend and American Original
By Jim Carty, Neighbor
In 2008 I made a wonderful connection with David Amram at Farm Aid. David graciously granted me an interview for my radio show in which I discovered he had been a family farmer in his youth and during the years that he raised his children. Annually, Willie Nelson's pal would call into my radio show to promote his appearances in Lowell, MA for the Jack Kerouac Festival. Kerouac and Amram were great friends and musical collaborators for more than a decade prior to Kerouac's passing. In 2011 David updated my audience on the release of the film, "David Amram, the First 80 Years". Anyone familiar with David Amram understands the tongue in cheek movie title which indicates that Amram has every intention of producing his art and delivering it to the masses for years to come.
Now 87 years young, Amram continues to compose music while traveling the world as a conductor, soloist, bandleader, visiting scholar, and narrator in five languages. He has composed more than 100 orchestral and chamber music works; numerous scores for Broadway theater and film; two operas, and the score for the landmark 1959 documentary "Pull My Daisy", narrated by novelist Jack Kerouac. He is a pioneer player of jazz French horn as well as a virtuoso on piano, flutes and whistles, percussion, and dozens of folkloric instruments. Amram has collaborated with Langston Hughes, Dizzy Gillespie, Johnny Depp, Willie Nelson, Thelonious Monk, Odetta, Elia Kazan, Arthur Miller, Charles Mingus, Lionel Hampton, Tito Puente and Leonard Bernstein, who chose him as The New York Philharmonic's first composer-in-residence in 1966. Currently, David is composing and orchestrating the last movement of "PARTNERS: A Double concerto for violin, cello and orchestra".
PARTNERS contains 3 movements where the first focuses on idioms inclusive of English, Irish and Scottish folk music as well as Native American chants. Woody Guthrie and Pete Seeger served as Amram's Partners in the inaugural movement. The second movement is rooted in jazz and Amram cites Lester Young and Billie Holliday both as inspirational partners. The final movement is a tip of the hat to the Afro-Cuban collaborations between Machito and Celia Cruz with Dizzy Gillespie and Charlie Parker. Amram reflected, "Composing this new double concerto has been especially gratifying because I was lucky enough to have known all the people I chose to honor in this piece. They all took the time to be gracious and supportive to young upcoming musicians and composers. In the 50s, when I came to New York City, I was one of those young people whom they took the time to mentor and encourage." Partners debuts December 12, 2018 in Ann Arbor, Michigan while four more orchestras have scheduled the work into their programs for 2019.
I eagerly inquired of David why he had remained engaged in Farm Aid for so many years. His reply was resolute, "Farm Aid honors the spirit, the work ethic and the true community sense that farming and farmers are all about. The values of the family farmers create mental and spiritual nourishment to everyone, just as what they grow, and harvest does. Carolyn Mugar at Farm Aid and her staff of devoted people work 24/7 all year long to make Farm Aid one of the most enduring organizations of our time. The Farm Aid organization helps those who feed us to find a way to survive. Carolyn Mugar, Glenda Yoder and all those who work day and night for our family farmers are truly heroic.
In 2017 David was honored for greater than 30 years of dedication to Farm Aid. Amram dons his straw Stetson, Native American jewelry and blue jeans every summer to entertain and educate. He's been involved so long in his shared mission with Willie Nelson I was curious if he and Willie still discussed the plight of the family farmer from time to time. David told me, "Willie and I know that this work we do for Farm Aid is an honor and a privilege. We are both happy that the situation for family farmers is better today than it was thirty some years ago, and that we have another lifetime of work ahead of us to ensure that it keeps getting better! We talk about the example that the family farmers set for all of us. The Farm Aid concerts remind us that we all need to have healthy food to eat, pure water to drink and clean air to breathe and that we must always remind families and neighbors to honor our stewards of the land. Willie sets the example every time he plays music. He reminds all of us lucky enough to play with him that we are at Farm Aid for a reason and that the reward is being able to be part of something greater than all of us. The musicians who share their talents at Farm Aid honor the unsung heroes who work so hard to keep us healthy and alive."
Read the original article in PATCH - The Lymes, CT.
---