---
|| • ||
---
From Gossip Central
Top
January 30, 2019
---
Beethoven for the Rohingya at Carnegie Hall - and David Amram
By Regina Weinreich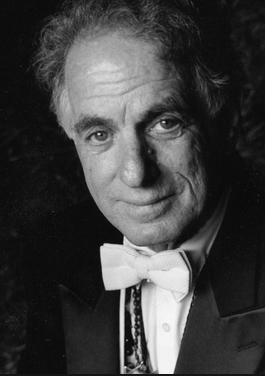 How do you get to Carnegie Hall? It's an old, corny joke, and here's an alternate answer. Get the incomparable composer and ethnomusicologist David Amram to conduct. And then a world unfolds: The Concert of Solidarity for the Rohingya Refugees at Carnegie Hall this week featured an orchestra comprised of musicians from 33 countries, stellar soloists, and a chorus from Montclair State University. The orchestra performed Amram's "Elegy for Violin and Orchestra," and he conducted, featuring soloist Elmira Darvarova on violin. This divine performance was followed by Beethoven, "Symphony No. 9 in D minor, Op. 125" culminating in "Ode to Joy," with George Mathew conducting. The evening was to benefit the Rohingya refugees and the important work of Doctors Without Borders. Carnegie Hall was packed for this extraordinary night of music and moving accounts from Rohingya survivors.
At 88, Amram maintains a schedule that would be daunting to men half his age, with generosity, charm, and youthful panache. Known to me in beat literary circles, Amram appears in the Robert Frank/Alfred Leslie film Pull My Daisy, from a play by Jack Kerouac. Amram composed the music for its anthem. He composed the music for Splendor in the Grass and The Manchurian Candidate, the original one with Angela Landsbury, and hundreds of songs and symphonies. Backstage at Carnegie Hall that night, well-wishers asked questions about his friendship with Kerouac, and others about his collaborations with Pete Seeger and Bob Dylan. He engaged with many American historic coteries, and performed at the Cornelia Street Café before it was shuttered last week. Owner Robin Hirsch, recounted the long ordeal involving years of landlord troubles. Just back from the Bahamas, he assured me, Cornelia Street, the iconic mecca for poets and musicians may yet have a next moment, much in the spirit of this great night. Traditions do not die.
---
From West View News
Top
March 9, 2019
---
Remembrances of the Lost Village: David Amram, Renaissance Man
By Roger Paradiso
I first met David Amram at the Half Pint Bar on West Third and Sullivan. It was the winter of 2012. He was nice enough to come down and be interviewed by me for a documentary film. As soon as we met we started talking and talking, and the conversation hasn't stopped to this very day. It was like we had known each other for fifty years.
He was wearing these beads, like Native American beads, but it didn't bother me at all. I never asked him about them. Since meeting David, I often think of him as something like an older brother. He's a renaissance man, having written several movie scores for films like The Manchurian Candidate (the original), and Splendor in the Grass. How many people do you know who were picked by Leonard Bernstein to be the first composer in residence at Lincoln Center in 1966? Did you know he played in bands with Dizzy Gillespie, Charles Mingus, Sonny Rollins and many other giants of jazz? Or that he's written three books?
David is now busy writing three new classical compositions in his spare time. It's not often you get to meet someone who has done so much in a variety of art forms, and has done it so well. He also has a love affair with the Village and the Village loves him. He was the first artist in residence at The Village Trip Festival last fall.
"I first came to the Village as a teenager in the nineteen-forties. I was just thrilled because I had never seen a place with that unique feeling. All those amazing people and the crazy streets and the warmth and the everchanging spontaneity that occurred every time you walked down the streets…"
"It was like an education just being there…And all these years later, now eighty-eight years later, I still feel the same way."
"Of course, it's changed; everything changes. But there's a thing with the spirit that's been there from the eighteenth century on, that somehow has survived and always will survive…So our gig, from when it was affordable and an oasis from the concrete jungle, is to celebrate that spirit…We try to bring the Village with us wherever we go."
I finally got the scoop on those beads he wears whenever he leaves the house. "Those beads are all gifts from [Native] people from around the world…They remind me of how lucky I was being in those places with those people…It's a kind of mojo and protection."
David, thank you for composing original music for my two films shot in the Village. "Roger, you can call me anytime especially if I am still alive. That's a quote from Sasha Schneider." David is also writing another book in his spare time. It's called David Amram, The Next 80 Years. I can't wait to read it.
As David said in closing, "The Village will be my home the rest of my life even though I sleep somewhere else."
---
From Sarasota Scene, Sarasota, FL
Top
April, 2019
---
The Maestro of Collaboration
By Gus Mollasis
WHEN ONE ENCOUNTERS DAVID AMRAM, they are forever transformed in every possible way. David Amram is a force of energy-boundless bits of that magical stuff Einstein postulated about -but even that does not quite capture this man's true essence.
His essence, if dared to be theorized in a formula, is: one-part inclusion (I); one-part humility (H); one-part openness (0); and one very big part passion (P).
I + H+ 0+ P = MC (Maestro Collaborator) who is no square.
Okay, so it's not E = mc2. And it does sound more like a breakfast joint that he might frequent after a late-night gig, but you get the idea.
Its elements -inclusion, humility, openness, and passion -aptly describe the one and only David W. Amram.
I do know what the W in his name should stand for-WORLD, because his world is music and music is his world.
Now, 88 years young, this pied piper is still hopping all over this big and glorious planet bringing his brand of positivity and eclectic notes in his musician's bag of instruments. He knows the one thing that all great artists know -that to create, to truly create; you must be open. It's always a two-way street whenever you're making art, whether on a film screen, during a jazz jam session, a late-night beat poetry reading or reciting some Shakespeare in the park. It's all in the collaboration. From musician to musician and from player to listener. Amram, who's known affectionately as "Pops" by those who have played and worked with him, knows a lot about collaboration. If they gave out awards for it, he would have enough to fill Carnegie Hall. His treasured collaborations include a who's who of artists such as: Dizzy Gillespie, Charles Mingus, Leonard Bernstein, Sir James Galway, Jacques d'Amboise,Max Roach, Lionel Hampton, Charlie Parker, Stan Getz, Tito Puente, Betty Carter, Wynton Marsalis, Bob Dylan, Willie Nelson, Pete Seeger, Odetta, Ramblin' Jack Elliot, Joe Papp, Judy Collins, Arthur Miller and Jack Kerouac.
Along the way he managed to compose a number of scores for major motion pictures including the iconic classics "The Manchurian Candidate" for director John Frankenheimer and "Splendor in the Grass" for Elia Kazan. He has also worked with the likes of Leonard Bernstein, Dimitri Mitropoulos, Sir James Galway and Eugene Ormandy, to name a few. The list is too long to do it justice here.
Where he has played is as varied and eclectic. He was chosen by Leonard Bernstein to be the first Composer-in-Residence for the New York Philharmonic, has performed at Joe Papp's NY Shakespeare Festival, and was there in the Village on that night in 1957 when the first-ever "Jazz Poetry Reading" in New City was performed with his friend Jack Kerouac. Like Jack, he still gladly finds himself on the road more often than not.
David Amram's recent awards include an Honorary Phd from Brooklyn College, elected as a Lifetime Member of the Actor's Studio in New York, chosen as Composer-in-Residence with the NY Chamber Music Festival, recipient of the Jay McShann Lifetime Achievement Award from the Oklahoma Jazz Hall of Fame, the Pete and Toshi Seeger Power of Song Award, The Folk Alliance International's Lifetime Achievement Award, New York City's Highlights of Jazz Lifetime Achievement Award and the Borough of Brooklyn's David Amram Day for his 29 years of conducting and narrating symphony concerts at the Brooklyn Academy of Music and parks in all five boroughs of New York City, combining the European classics with Jazz, Latin, Native American and global roots music for children and their parents.
As a Jazz and Folk pioneer, this cool cat sings and scats, plays 35 instruments including his signature French Horn. He is also an acclaimed classical composer whose compositions incorporate his lifetime participation in the worlds of Jazz, Global Folk, Latin, Classical, Middle Eastern, and Native American music. Over a seven-decade career, he's been described as "a living legend, one of the great raconteurs of our time, and the real Zelig."
The Boston Globe made this proclamation: "David Amram is the Renaissance Man of American Music."
The Minneapolis Star and Tribune: "David Amram ... a musical catalyst and leader on a par with Leonard Bernstein, Pete Seeger and Dizzy Gillespie."
The Washington Post: "David Amram is one of the most versatile and skilled musicians America has ever produced."
Wynton Marsalis says of Amram, "A Godsend to those who believe in the power of music to change lives and inspire."
They are all right in their descriptions and interpretations of this man. But even these glowing tributes and compliments only scratch the surface of who he is and what he's done in his life of music.
An author of numerous books, his fourth book, "David Amram: The Next 80 Years", will be published in 2020. The documentary film "David Amram: The First 80 Years"released in 2011 will be screened at the 2019 Sarasota Film Festival as part of a celebration of his life.
At 88 he's still writing new music, and continuing to perform around the world as a guest conductor, soloist, multi-instrumentalist, band leader and narrator in five languages. You can well imagine that as I was set to interview David Amram I couldn't wait to take a look at some the poetic, Jazzy and classical scenes from his life.
"Hello, David How are you, my friend?"
Amram sends it back.
"Okay, turn on the tape recorder till you can't stand it anymore."
Our jam session is underway.
What were the first notes you remember hearing and how was music first introduced to you?
For my 6th birthday my father bought me a bugle. I opened the box and saw the shiny instrument, and as I was about to pick it up, he picked 1t up and played it for 20 minutes himself. So, when I had children, I had to restrain myself from breaking into their presents. But I did enjoy watching him try to get a sound out of the bugle. Then he handed it to me and said, "You try it" And I did, and I went, "Beep." I got this big rush. Suddenly I was actually making a note of music. Since we had an old piano at my grandmother's house, I started pounding away on that. Then we moved from our farm in Feasterville Pennsylvania for a year to Pass-a-Grille, Florida near St. Petersburg.
1937. The public school there was doing a barebones production of Tchaikovsky's "Nutcracker Suite" . They did the "Waltz of the Flowers" and l was a flower. I remember hearing his music pl ayed on a run-down upright piano and really liking it.Then I remember moving back to our farm full-time in Feasterville, PA, and in the 2nd grade I not only started playing the trumpet in the little bands that they had, but I would also listen to the old radiators on the farm make all kinds of crazy sounds when they were heating up. All those rhythms I could relate to because of hearing the great drummer Gene Krupa, who laid it down for great trumpet players like Harry James and Louis Armstrong, whom you could hear on the radio.
Somehow all these elements have stayed with me. I don't know how the brain works, sort of like a hard drive, but it becomes part of your DNA.
Was there a moment of discovery when you knew that music would be that thing for you?
It was a constant process of evolution that still is going on for me at the age of 88. So instead of saying I'm going to retire on my laurels, I don't even feel like l have any laurels yet. I'm still interested every day in trying to learn and create new things and understand the old things that I thought I knew about, while being able to revisit them. It's an endless process. Just like all major religions refer to the deity or deities as the great unknown. There is something out there that is bigger than all of us. And that's a wonderful thing to realize, because then you can remain humble in knowing that you are just another tiny presence that's here for a while and that there's something bigger that was here before you and will be here after you're gone. If you can get in touch with that while you're here and share what you've learned with others to help them on their journey, whether its music or anything, then you've had a good life.
Today when you pick up and play an instrument, are you still that little boy who picked up that bugle as a child?
Definitely! I've learned to get past my own disappointments with myself.
Was there a moment, a big break or the stars aligning, where you felt like there was divine intervention or inspiration to show you that you were on the right path?
Yes. This sting occurred when the great conductor Dimitri Mitropoulos, to whom I dedicated my first book, "Vibrations", visited with my mother's childhood friend who was Dimitri's best friend.They both came to visit my mother I was a teenager. Mitropoulos heard me practicing the horn, and he saw a piece I was trying to write. I think I was 14 and I heard him say to my mother, "He's a good boy. He's practicing on Sunday." I don't think he knew I was Jewish and thought I was practicing on a holy day. He was a devout Greek Orthodox and had originally studied to be a priest. He looked at a score i was writing and he said, "You've got something to say. Keep doing it. But you have to learn to modulate."
I saw him ten years later when I was in the Seventh Army Symphony in Europe. He came over to help out our orchestra. He remembered me and said, "Amram, have you learned to modulate yet?" I realized that not only was he being nice to me when I was a kid, but that he also wanted me to try to do better. That was a big thing for me.
In 1951, Dizzy Gillespie came and crashed in my basement apartment with his whole band for the night in Washington D.C. The next morning, he said, "Get out your French Horn. Let's play together. I want to hear you play." We did and that was a big thrill.
In 1952 I met Charlie Parker, and he spent two nights visiting me in my basement apartment after his concerts at the Howard Theater and encouraged me to write symphony music to reflect my interest way back then in what is now called world music as well as to incorporate jazz in my compositions. He told me to find a way to put all those things together and to keep playing jazz on the French Horn which, just like trying to be a symphony composer, was considered to be impossible. But to do it anyway!!
Finally, in 1966, when Leonard Bernstein chose me as the first-ever Composer-in-Residence at the New York Philharmonic, he explained to me what I should try to do with my life as a composer and a person. Not only to please myself, but to add to the repertoire and to be an ambassador of music for young people.
Playing for 40 years with Floyd Red Crow Westerman, the great Native American singer and at Farm Aid with Willie Nelson for the last 30 years, along with Pete Seeger at various times since 1948 wen we met when I was a kid, all three showed me the treasures of indigenous American music. In al! forms they have endorsed…. traditional Folk, Jazz, Blues, Cajun and Native American music. They helped teach me to joyously share all I received with others, because no one wants to hear someone screaming the blues, who is lucky enough to do what we love to do and not have to have a day job in order to pay the rent. They made me realize that I'm blessed to be able to do that. Also, they emphasized that it's important to encourage other people to do what they love to do.
Tell me about that first and last time you did that Beat poetry reading with your friend, the great Jack Kerouac.
The very first time was in 1956 at a bring your own bottle party before "On the Road" was published. Jack handed me a piece of paper with some writing on it and then took it back before I could read it. He started reading from memory and I played with him. I was stunned by the feeling I got of doing that with him. I didn't even know exactly what we were doing but I felt like it was really something amazing.
We did several formal readings together after that. The first public one was at the Brata Art Gallery in 1957. The last one publicly was at Brooklyn College in 1958.
By that time "On the Road" had come out and Jazz Poetry, which we called music/poetry or poetry/music, suddenly became fashionable. Six months later it died a natural death as people who had never written or read a poem would charge the stage and scream into the microphone as loud as possible and the band would play "I Got Rhythm" faster than it had ever been played before. And nobody listened to anybody. It's nobody's fault. It happens whenever things become fashionable. Fortunately, the Doors came along, as did the Lost Poets, and today's hip hoppers and the freestylers, all of whom remain phenomenal,
Now, when I do my readings of Kerouac's work with music, people are shocked. I get actors and people who love his work who realize that you don't have to be a screaming psychotic in order ttoryo paint a picture or tell a story with words and music. You really don't even need musical accompaniment during poetry readings -the poetry already has its own music.
What keeps you going?
I think it's that when I was a little kid, and I used to hear the roaring sound of a train go by the railroad station which was about two or three miles from our farm. I could hear that steam engine whistle on that express train called The Crusader as it barreled on its way to New York. Every time it passed by our farm late at night, I remember hearing that whistle and thinking boy, maybe someday if if I can't be a farmer, I'll be lucky enough to go to that fabled place called New York and see a band or orchestra or play with a band or something like that. It was such a wonder to dream about . I still have that same sense wonder today everytime I go to do anything in music . I live in Beacon New York right by the railroad station, so when I hear a train whistle late at night, I'm reminded of that kid I used to be. And every time I think maybe it's time to pack it in,I realize that there's someplace new I'd really like to be at. I'm so excited every time I leave home to go and do anything. And when I'm home composing, my biggest problem is knowing when to stop, which is usually when the sun comes up.
How does it feel to be honored by the Sarasota Film Festival with a Lifetime Achievement Award?
It's a special honor because I went to the first grade in Pass-a-Grille, Florida. Secondly, because Sarasota has been an oasis and beautiful place for as long as I can remember. We would visit there when I was child and I always remember it fondly, Finally, the Sarasota Film Festival has always celebrated excellence in film rather than just being about networking. It's a real honor and I'm grateful. And of course, I get to see you and Mark Reese, whom I collaborated with for your film, "Jack Kerouac Slept Here". reMany years from after all the concerts have been played and the music has been composed.
How do you want to be remembered?
I would say as a composer of music built to last who tried to share his blessings while he was here.
David Amram will be honored at lt too last 2019 Sarasota Film Festival with a Lifetime Achievement Award which takes place April 5 -April 14. For more information, visit SarasotaFilmFestival.com.
---
From KRWG, New Mexico State University
Top
May 3, 2019
---
David Amram, one of the world's most versatile musicians, gets a NM premiere with the LCSO
By Leora Zeitlin
David Amram – who has made music with the leading musical lights of the 20th century, from Leonard Bernstein and Aaron Copland to Dizzy Gillespie and Thelonius Monk to Woody Guthrie, Bob Dylan, and Willie Nelson – is back in town. At 88, he has not slowed down: last week he performed with his jazz quintet in New York; this weekend, he is in Las Cruces for the New Mexico premiere of his double concerto, "Partners"; and while he is here, the world premiere of another work, "Bulgarian Wedding," will take place in New Jersey.
"Partners" will be performed by the Las Cruces Symphony Orchestra with violin soloist Maria Schleuning and cellist Jolyon Pegis, conducted by Lonnie Klein. In this interview at KRWG with Intermezzo host Leora Zeitlin, Amram said he chose the title because "partnership is what all music built to last is all about." Amram drew inspiration for each movement from famous partnerships in music: folk legends Woodie Guthrie and Pete Seeger, jazz greats Billie Holiday and Lester Young, and the Cuban musicians Machito and Celia Cruz. Amram, who has been called one of the most performed composers of our time, often draws on multiple musical styles in his music.
With all his experience and accomplishments, including seven honorary doctorates, Amram says he's "still a work in progress," and advises young people not to think about "building a career. Think about building a life." The LCSO concerts take place at the Atkinson Hall on Saturday at 7:30 p.m. and Sunday at 3 p.m. Listen here to a wide-ranging conversation with Amram, including what he calls his life-time enrollment in the 'University of Hangout-ology'
Read the original article (including an audio interview with David Amram) on the website for KRWG, New Mexico State University.
---
From JazzJournal, Thursday, July 11, 2019
Top
July 7, 2019
---
Trumping the future: The Manchurian Candidate
By Geoff Wills
Geoff Wills examines how David Amram's music reinforced the message of a 1962 film that has strong contemporary resonances
Richard Condon's book The Manchurian Candidate was published in 1959 and quickly became a best-seller. It was described by The New Yorker as "a wild and exhilarating satire", and demonstrated Condon's blackly cynical humour and his baroque writing style. The underlying theme of the book was that a major foreign power, via its nefarious machinations, attempts to manipulate the election of an American president, with the ultimate aim of bringing its influence to bear on America. The planned president-in-waiting, Senator John Iselin, seems to "forsake silence awake and asleep … bawling, braying, blaspheming … talking, always, always, never stopping talking". Sixty years down the line, all this has an uncannily contemporary resonance.
The book's central character, Raymond Shaw, is hypnotically programmed to kill on command while serving in Korea in 1952. Arguably one of the great tragic figures in American literature, Raymond is handsome, intelligent, completely unlikeable and destined to enjoy only two brief periods of happiness in his life.
Eminent movie director John Frankenheimer thought that The Manchurian Candidate was one of the best books he had ever read, and he recruited Frank Sinatra, Laurence Harvey, Janet Leigh and Angela Lansbury to turn the book into a film, which was released in 1962, with Sinatra also involved in producing. Appropriate soundtrack music was crucial, in order to underline the stark drama and the black-and-white photography. Frankenheimer felt that he knew the right man.
John Frankenheimer had heard some of Amram's music for theatre productions, and this led to him being hired to write the score for Frankenheimer's television production of a version of Turn Of The Screw, starring Ingrid Bergman. Knowing that he could write in both jazz and Latin idioms, Frankenheimer next hired Amram to score his 1962 film focusing on New York street gangs, The Young Savages, starring Burt Lancaster. Amram was an automatic choice to write for The Manchurian Candidate.David Amram was an unusual and versatile musician, with feet in both classical and jazz camps. A composer of orchestral and chamber works, he also played French horn and piano, and in the mid-1950s led a quartet with tenor saxist George Barrow. Amram played as well with, among others, Charles Mingus and Oscar Pettiford, and worked with writer Jack Kerouac.
For the recording, Amram used both a studio orchestra and a large jazz group, a sort of mini-big band, including Paul Horn and Harold Land
In early 1962, Amram travelled from New York to Hollywood, where he worked intensively for a month on the score. For the recording, he used both a studio orchestra and a large jazz group, a sort of mini-big band, comprising Carmell Jones and Joe Gordon (trumpets), Dick Leith and Lou Blackburn (trombones), Paul Horn (alto sax and flute), Harold Land (tenor sax), and Jack Nimitz (baritone sax). Amram himself played piano and French horn, and it's possible that the rhythm section comprised George Morrow on bass and Leon Petties on drums. The latter two, with Land, had worked with Amram on the music for The Young Savages, and Amram knew Land from the time that he'd written an arrangement for the Max Roach-Clifford Brown quintet in 1955. The band was completed by Latin percussion. Via this recording, Amram was able to open the door into the Hollywood recording studios for many of the musicians involved.
The orchestral music on the soundtrack reminds me in places of Charles Ives, Aaron Copland and Anton Webern although, in an interview, Amram didn't recognize those influences. The music is sombre and reflective, in keeping with the film's story. The Main Title contains a haunting trumpet theme, and eerie harpsichord that underlies Raymond Shaw's solitaire games sounds like it's a direct influence on Frank Zappa's Uncle Meat.
…the complete soundtrack was released on CD in 1997 by Premier Recordings, so it's possible to hear Amram's jazz writing for the film in its entirety
Only snippets of the jazz score are heard in the film, in scenes in the soldiers' canteen in Korea and at a party. However, the complete soundtrack was released on CD in 1997 by Premier Recordings, so it's possible to hear Amram's jazz writing for the film in its entirety. On six tracks, the band exhibits an earthy, bluesy sound, reminiscent of Mingus or Oliver Nelson. Harold Land is the main soloist, showcasing his fluent, sinuous technique, and David Amram features his slightly Monkish piano. On the track Home Again 1952 he improvises two funky choruses on French horn, and there are other solos by trumpeters Jones and Gordon, altoist Paul Horn and trombonist Dick Leith. Dare To Dream is a slow, romantic, reflective piece of orchestral jazz featuring Paul Horn on alto sax and flute and Amram on piano. The band contains an interesting mixture of West Coast hard boppers, and Harold Land and Joe Gordon are re-acquainted after their 1960 teaming with Thelonious Monk at San Francisco's Blackhawk.
After The Manchurian Candidate, David Amram composed only one other movie score, in 1969 for The Arrangement, directed by Elia Kazan and starring Kirk Douglas and Faye Dunaway, but he has continued to compose, perform and conduct to great acclaim. His Triple Concerto, recorded in 1973 and featuring his jazz quintet with Pepper Adams and Jerry Dodgion, is highly recommended. Now in his 89th year, he remains very active.
The Manchurian Candidate was nominated for two Oscars, but was withdrawn from distribution in 1964 following the assassination of John F. Kennedy. It was re-released in 1987 and began to finally receive the widespread acclaim that it deserved. A remake, starring Denzel Washington and with music by Rachel Portman, was released in 2004, but, good though it was, the 1962 version remains the classic. And it's still, sadly, relevant today.
Read the original article in JazzJournal, Thursday, July 11, 2019.
For those audiophiles or jazzophiles that want to hear Amram's sound track from The Manchurian Candidate, note that a new 5 CD Box set has been released that you can now order on Amazon that also includes the music from his other classics, such as Splendor in the Grass, Pull My Daisy, Savage in the Streets, and The Arrangement.
---
From Billboard
Top
Sept 27, 2019
---
The Village Trip Returns With Glorious Hootenanny at Iconic Greenwich Venue
By Joe Lynch
A year after its auspicious debut, the Village Trip – a music and culture festival celebrating the culture-shifting art that has originated in Greenwich Village over the last 100 years – is back. The 2019 Village Trip kicked off Thursday (Sept. 26) with a rousing hootenanny at the Bitter End, the iconic, well-worn folk club that's hosted everyone from Bob Dylan to Joni Mitchell.
The evening was a tribute to late folklorist Izzy Young and featured Tom Chapin as host, with performances from Rory Block, David Amram, Martha Redbone, Diana Jones and David Massengill for a transfixed audience.
Amram, a Greenwich fixture who's worked with everyone from Leonard Bernstein to Miles Davis to Loudon Wainwright III, still boasts an energetic, enigmatic charm even as he nears his 90th birthday. His playful piano work and sly wit were on display as he delivered a version of "What a Wonderful World" that featured him riffing on everything from the streets of Greenwich to greedy landlords.
Appalachian dulcimer player David Massengill gave a little history lesson prior to playing "The Great American Dream," a beautiful gem that he says was "born at 4 o'clock outside the Bitter End" when a stranger came up to him and said, "Excuse me sir, I am a foreigner. Where is this place Green Witch?"
Martha Redbone, who said she was "grateful to share stage with so many bucket list folks," performed "On Anothers Sorrow," a bluesy roots song inspired by the poetry of William Blake that demonstrated the rich depth of her voice. Redbone has Cherokee and Choctaw roots, but it was Nashville singer-songwriter Diana Jones who most explicitly spoke to the Native American plight with her deeply affecting song "Pony," sung from the perspective of a young girl grappling with assimilation.
Country blues exponent Rory Block stunned with "Lovin' Whiskey," a composition she penned inspired by a breakup letter to an alcoholic ex. Unlike plenty of sobering folk tunes, that one had a happy ending: the letter ended up inspiring the man to clean up, and the two remain friends.
After a surprise appearance from Eric Franzen (who taught Oscar Isaac finger-picking for the Greenwich-set Coen Brothers film Inside Llewyn Davis), the evening wrapped with two sing-alongs of enduring standards: Woody Guthrie's "This Land Is Your Land" and Lead Belly's "Goodnight, Irene." The former included the oft-excised verse about trespassing on private property, and for the latter, Amram riffed an improv verse that shouted out Village Trip founder Liz Thomson, a British journalist and Joan Baez fanatic who conceived of the festival as a means of spotlighting the history and enduring appeal of the neighborhood.
And as six ace folkies traded the spotlight on Thursday night for a packed house at the Bitter End, it might as well have been 1962; not a cell phone was in sight, just an enraptured audience hanging on every lyric and sound from a guitar, piano or dulcimer.
Read the original article in Billboard.
---
From Gossip Central
Top
November 26, 2019
---
David Amram: Celebrating Greenwich Village at the Museum of the City of New York
By Regina Weinreich
At 89, David Amram is not slowing down. Celebrating his birthday at the Museum of the City of New York, and an exhibition of Fred McDarragh's iconic photos from Greenwich Village back in the day, Amram, as times nicknamed "jamram," led a jazz quintet: a brilliant Vic Juris on guitar, Rene Hart on bass, Kevin Twigg on drums and glockenspiel, Elliot Peper on bongos, and his son Adam Amram on congas. Plus guests: Paquito D'Rivera, Lea DeLaria, Martha Redbone, and Tom Chapin. Yes, the evening evoked the village's storied past with songs from Pete Seeger and others. Looking out to the packed audience, Amram welcomed younger folk, and to those older than he, he quipped, "You shouldn't be out so late."
Of course, Amram's repertoire, his playing two pipes simultaneously for his rendition of Sonny Rollins' "St. Thomas" dating back to 1955 when he performed with Rollins and Charles Mingus at the original Café Bohemia on Barrow Street, fit right into the museum's current theme, looking back at Greenwich Village in its cultural heyday. Lea DeLaria's reading from Jack Kerouac's On the Road, was resonant for the passage describing George Shearing's jazz solo achieving "IT," backed by Amram & Co. One of the stars of Orange is the New Black, DeLaria achieved "IT" herself riffing that night! The evening closed with everyone joining in on Leadbelly's "Goodnight Irene."
Left out, alas, because –as in all great jazz nights, they could go on forever-- was the music from Pull My Daisy, an Amram composition with words by Kerouac, Neal Cassady and Allen Ginsberg. Its inclusion would have paid homage to filmmaker/photographer Robert Frank, who died last month, and who has had many substantial exhibitions of his work—but should very soon have another at The Museum of the City of New York. Are you listening?
Read the original article in Gossip Central.
---
From the Milken Archive
Top
June 25, 2019
---
David Amram: A Father's Lessons for a Storied Career
By Milken Archive Staff
In our second installment of Fathers and Jewish Music, we interviewed composer David Amram about the impact that his father had on his life and career.
Starting in early childhood, the lessons that Philip Amram imparted to David came from a lifetime of hard work and service to the United States and its people; along with his ideals for the equality of mankind based in honoring each individual's culture and heritage. Together, these built the foundation for a work ethic and world view that led not only to Mr. Amram's well-earned success, but also the subject matter that fueled his curiosity and passion. These same qualities continue to sustain his active career at 88 years of age.
Read the full original article in the Milken Archive.
---
From The Village Trip
Top
Summer, 2019
---
David Amram – The Village Trip Artist Emeritus
By The Village Trip staff
David Amram, Artist Emeritus of The Village Trip festival, might be the most accomplished composer of our times. This is a man who has worked with so many 20th century icons that first names aren't necessary: Bernstein, Copland, Monk, Gillespie, Mingus, Kerouac, Dylan and Seeger, just to name a few. His roster of collaborators suggests a highly eclectic approach to the arts, with an emphasis on melding the spontaneity of jazz and the lyricism of folk with the structure and tradition of classical music.
During his long and storied career, Amram has witnessed, and taken part in, several tectonic changes in music and culture: the rise and fall of the Beat Generation, the ascendance of jazz as a countercultural art form before rock 'n' roll superseded it, and collaborations with directors like John Frankenheimer and Elia Kazan when Hollywood was moving towards a new form of personal expression. All the while his prolific work for the concert hall was never limited by popular trends.
Amram, who has written more than 100 orchestral and chamber works and continues to be busy as a musician and lecturer, was the first-ever composer in residence for the New York Philharmonic. It was a year-long post he accepted in 1966 when Leonard Bernstein, the music director and principle conductor for the orchestra, hand-picked Amram for the inaugural position from 100 candidates submitted by the orchestra's foundation. Bernstein was impressed with David's work, including the scores for Splendor in the Grass (1960) and The Manchurian Candidate (1962), his original music for Joseph Papp's Shakespeare in the Park and an opera that was televised on ABC in 1965, The Final Ingredient, An Opera for the Holocaust.
Amram, straddled both the classical and jazz worlds. He was also one of the first serious musicians to incorporate literature into his performances, and was instrumental in creating the first-ever Jazz/Poetry readings in New York with Jack Kerouac. David and Kerouac would collaborate on many projects for more than 12 years, including composing the music for Kerouac's experimental short Pull My Daisy (1959). In 1965, he wrote the music for the cantata Let Us Remember by the Harlem poet Langston Hughes. He has also incorporated Native American idioms in his music, as well as other indigenous folk traditions.
David's recent work has brought him to Cuba for the first time in 41 years to perform three concerts at the Havana International Jazz Festival. As Artist Emeritus of The Village Trip, David will present a chamber music concerto featuring his original compositions inspired by Greenwich Village and will appear at the Hootenany Folk Night at The Bitter End Café. David has invited a distinguished quartet who have performed his music worldwide: violin virtuoso, Elmira Davarova; New York Philharmonic French hornist Howard Wall; renowned classical saxophonist Kenneth Radnofsky; and pianist/composer Thomas Weaver.
Read the original article in The Village Trip.
---
From Michael Robinson
Top
November 2019
---
Forever Young Man River
By Michael Robinson
David Amram and Friends Rekindle the City of Angels
David began slowly like an Indian alap, not taking the stage until over an hour past the official starting time. I doubt that he's David's favorite artist, but Elvis Presley had much the same approach, never beginning a recording session until he found the mood and feeling to be right, this most often being hours after the previously agreed upon time, including sending out for a dinner of hamburgers prior to commencing.
The music opened with an inspired flute solo from David on St. Thomas by Sonny Rollins. Next, as if subliminally, recalling the concert fantasy sequence from one of Oliver Stone's finest efforts, The Doors, enhanced by the magical lighting of the out of this world hosting venue, Zebulon, Amram entered into a heroic symbiosis of Native American vocal and flute music, something I would have loved to listen to for at least an hour, so deeply engaging it was both expressively and intellectually, even if this utterance lasted only a few minutes.
Read the full original article on Michael Robinson's website.
---